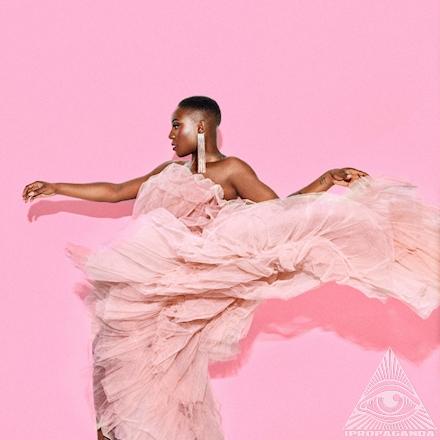 After five long years away, British award-winning singer/songwriter Laura Mvula finally returns with her performance of her latest single, "Church Girl," on The Graham Norton Show. Mvula's reappearance contrasts dramatically to her previous work with ditching her gospel, jazz, orchestral, and pop roots for a 1980s synth-pop sound; which can't help but make you want to dance.
However, the song is not just an upbeat and danceable number, Mvula expresses various poignant topics lyrically; centered around overcoming animosity, as she passionately sings "how can you dance with the devil on your back?" It's such a touching topic for any listener in a world where self-acceptance and freedom are hard to find.
Despite the shift in musical direction, Mvula still keeps intact. Her compelling and soulful essence gives the track sincere depth. Mvula's commanding vocals, combined with soothing 1980's beats, with support from her delicious melodies, results in an instant classic track.
The musical transformation is not the only thing different about Mvula; a new aesthetic is also prevalent, shown by her performance of "Church Girl" on The Graham Norton Show. The performance was filled with baggy suits, keyboard guitars, a synchronized band, backup dancers, and neon lighting. It makes you feel like you have genuinely taken a step back into the 80's.
All great artists have to develop their sound and always progress, like David Bowie, The Bee Gees, Kate Bush and so many other examples. With her latest song, Laura Mvula has shown the courage and vision to take that bold step forward. Such fearlessness can only be commended.
"Church Girl" is the lead single of Laura Mvula's new album Pink Noise and if it's anything like what we have heard so far, we are in for a treat! 
Pink Noise will be released on the 2nd of July and is available to pre-order now: https://atlanti.lnk.to/Pink-Noise