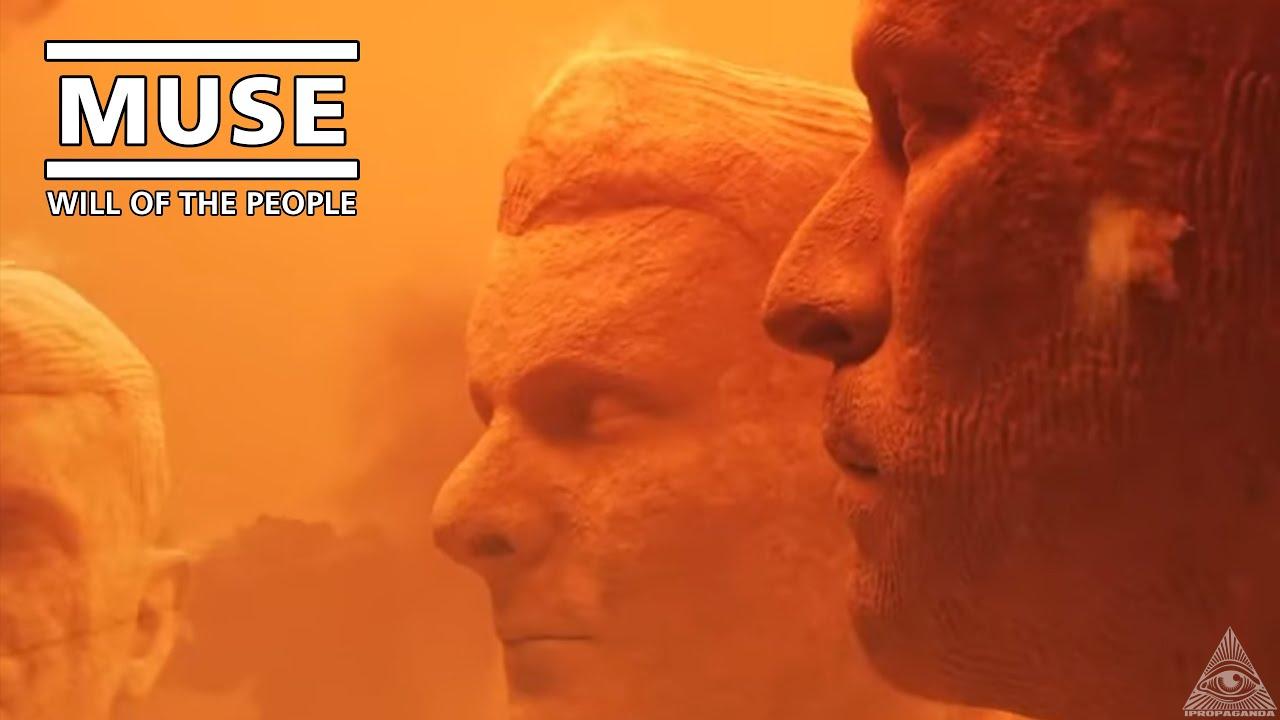 Will of the People is the upcoming ninth studio album by English rock heavyweights Muse and their first effort in 4 years. In addition, the multiple Grammy-winning band also produced the album, making it their third self-produced album to date. 
The objective of the 10-track album, ever since ideas for it arose in 2019, was to explore current events in the world. Since a lot has happened in these years, and the album explores everything from Black Lives Matter protests, to the Covid-19 pandemic and the lockdowns, to the 2021 Capitol riots, among various other social issues.
Regarding the highly anticipated upcoming album, Muse frontman Matt Bellamy said, "Will Of The People was created in Los Angeles and London and is influenced by the increasing uncertainty and instability in the world. A pandemic, new wars in Europe, massive protests & riots, an attempted insurrection, Western democracy wavering, rising authoritarianism, wildfires, and natural disasters, and the destabilization of the global order all informed Will Of The People. It has been a worrying and scary time for all of us as the Western empire and the natural world, which have cradled us for so long, are genuinely threatened. This album is a personal navigation through those fears and preparation for what comes next."
Bellamy shared that the album was initially written partly in response to their record label, which wanted the band to release a "best of" compilation. Further remarking, "We were reaching that point where there was talk about maybe doing a greatest hits album, and we weren't really in favor of doing that. So it's almost like we've made a record that is a greatest hits album – of new songs. That means this album might have a metal track on it – and it's like, the best metal track we've ever done. Or there's a sort of soft ballad, love song and it's probably the best ballad love song we've ever done, and so on. It's a montage of the best of Muse. It's a new take on all of those types of genres that we've touched on in the past."
So far, the album has seen 2 singles released in the form of "Won't Stand Down" and "COMPLIANCE". The latest track, "COMPLIANCE", is a powerful track with heavy synths and a driving bassline. The music video was shot in Poland by director Jeremi Durand and inspired by the sci-fi action thriller "Looper". The video follows three children wearing masks destroying their future selves in order to escape a dystopian and oppressive world. You can watch "COMPLIANCE" here:
https://www.youtube.com/watch?v=QP3zRBtgvJo.
Here is the Will of the People tracklist: 
1. Will Of The People 
2. Compliance 
3. Liberation 
4. Won't Stand Down 
5. Ghosts (How Can I Move On) 
6. You Make Me Feel Like It's Halloween 
7. Kill Or Be Killed 
8. Verona 
9. Euphoria 
10. We Are Fucking Fucked 
Will of the People will be released on the 26th of August 2022 through Warner Records and Helium-3. You can pre-order the album here:
Muse will also return to touring in October for a series of intimate theatre dates across North America and Europe. The shows will follow a summer of festival appearances at the likes of Rock Am Ring, Isle Of Wight Festival, and Mad Cool.
At the prospect of playing live again, the band remarked "We had such a good time at our recent charity shows at the Apollo in London last month we wanted to play some of these types of smaller theatres that we hadn't played for a long time in the U.S and Europe before we head out on tour in 2023".